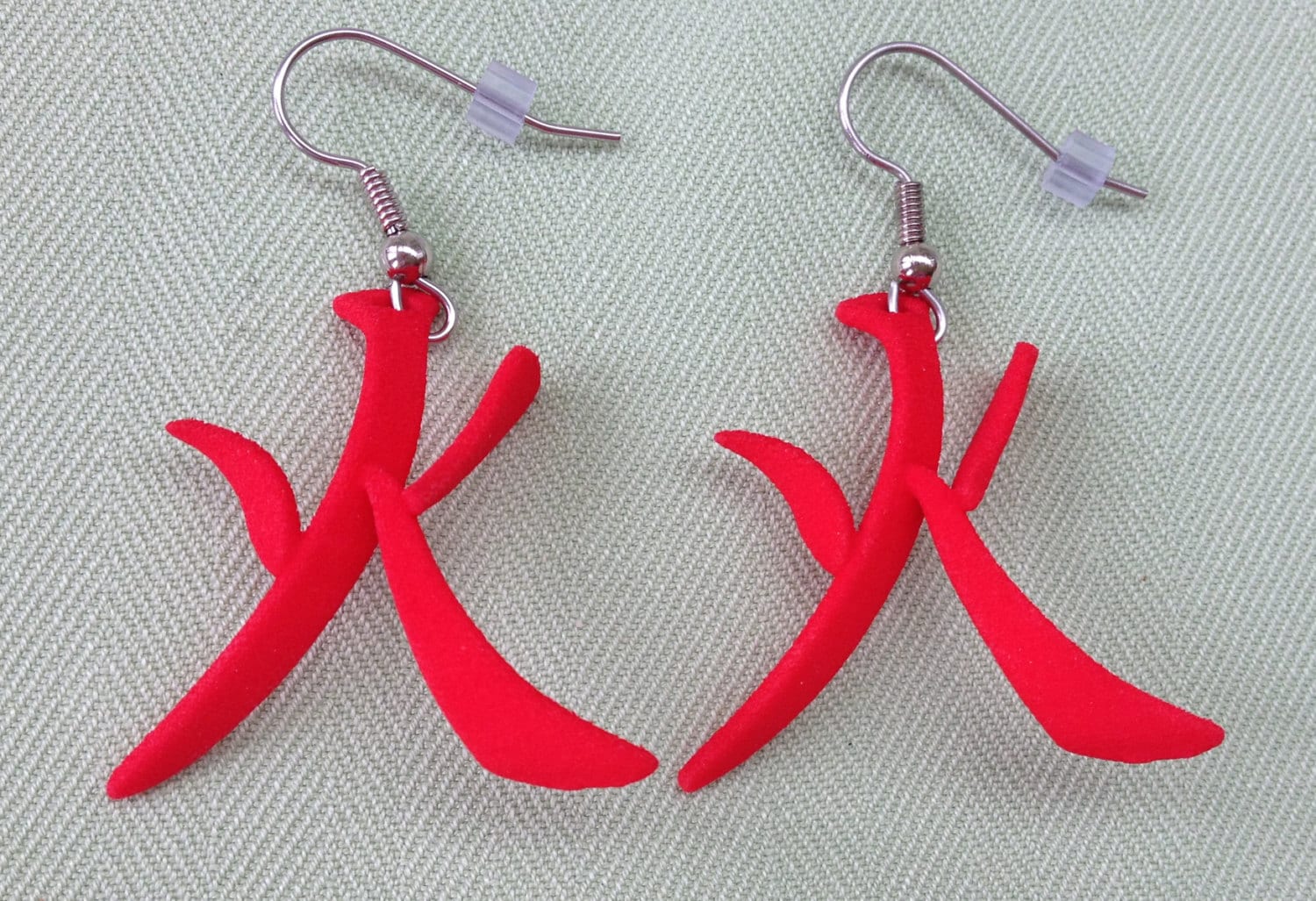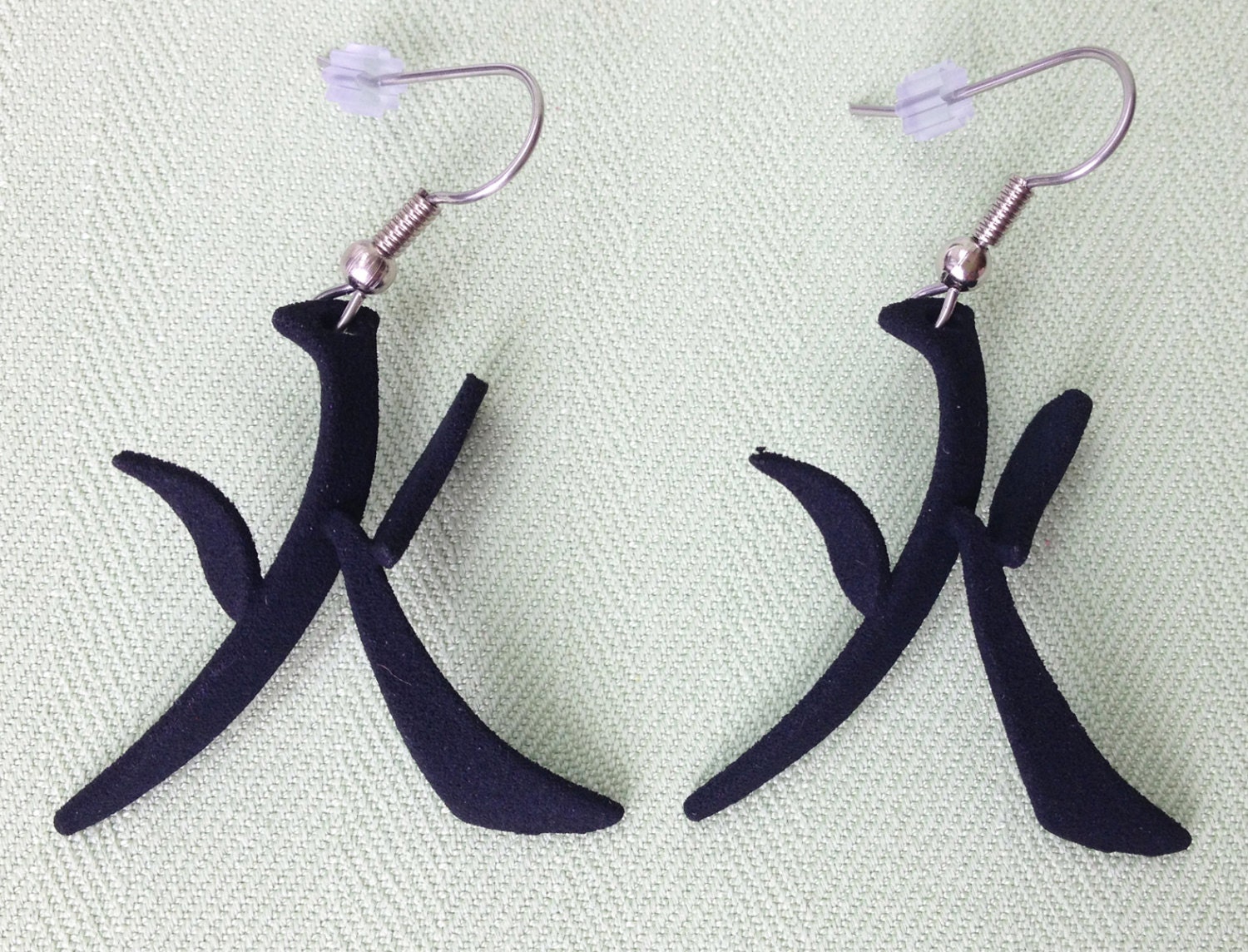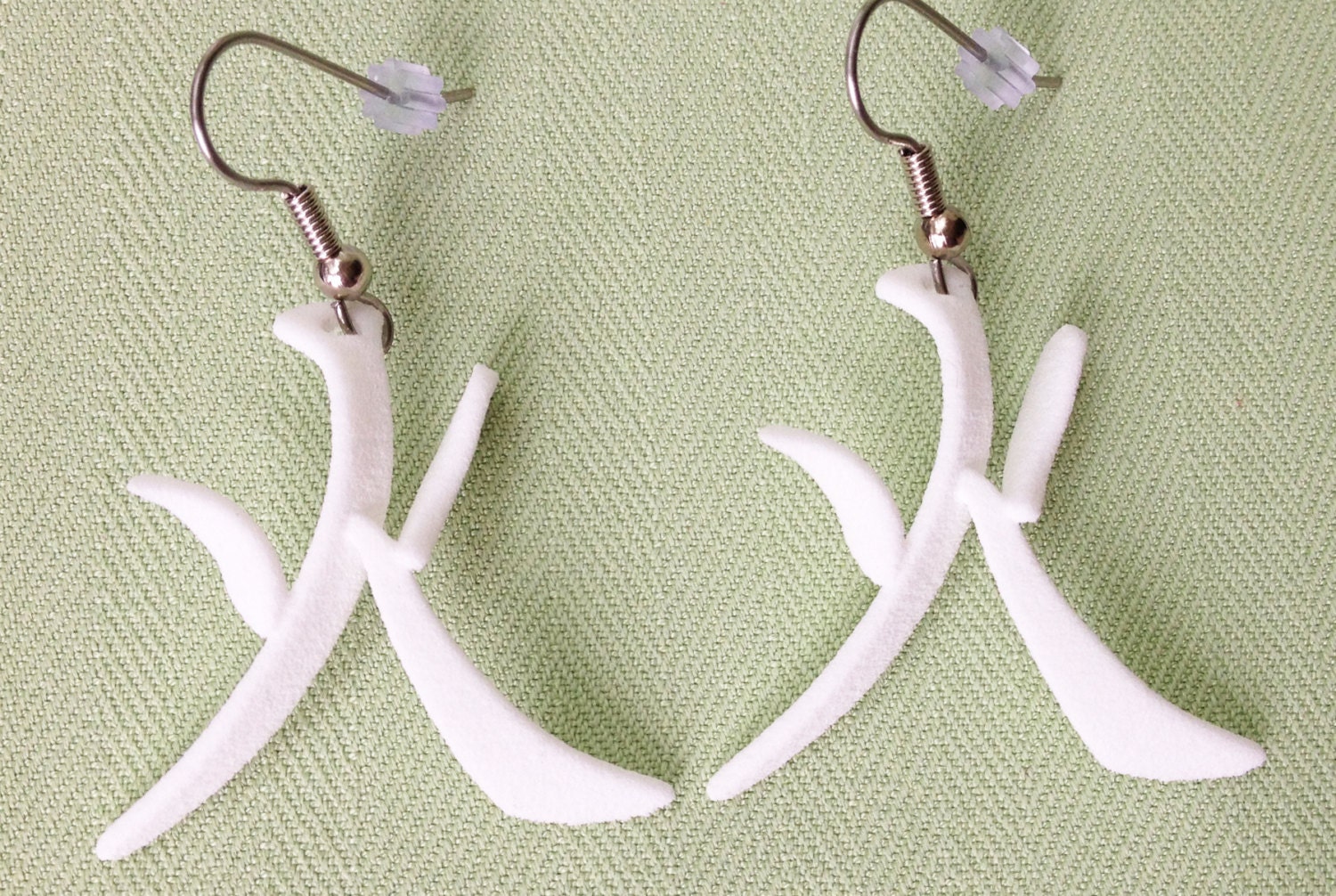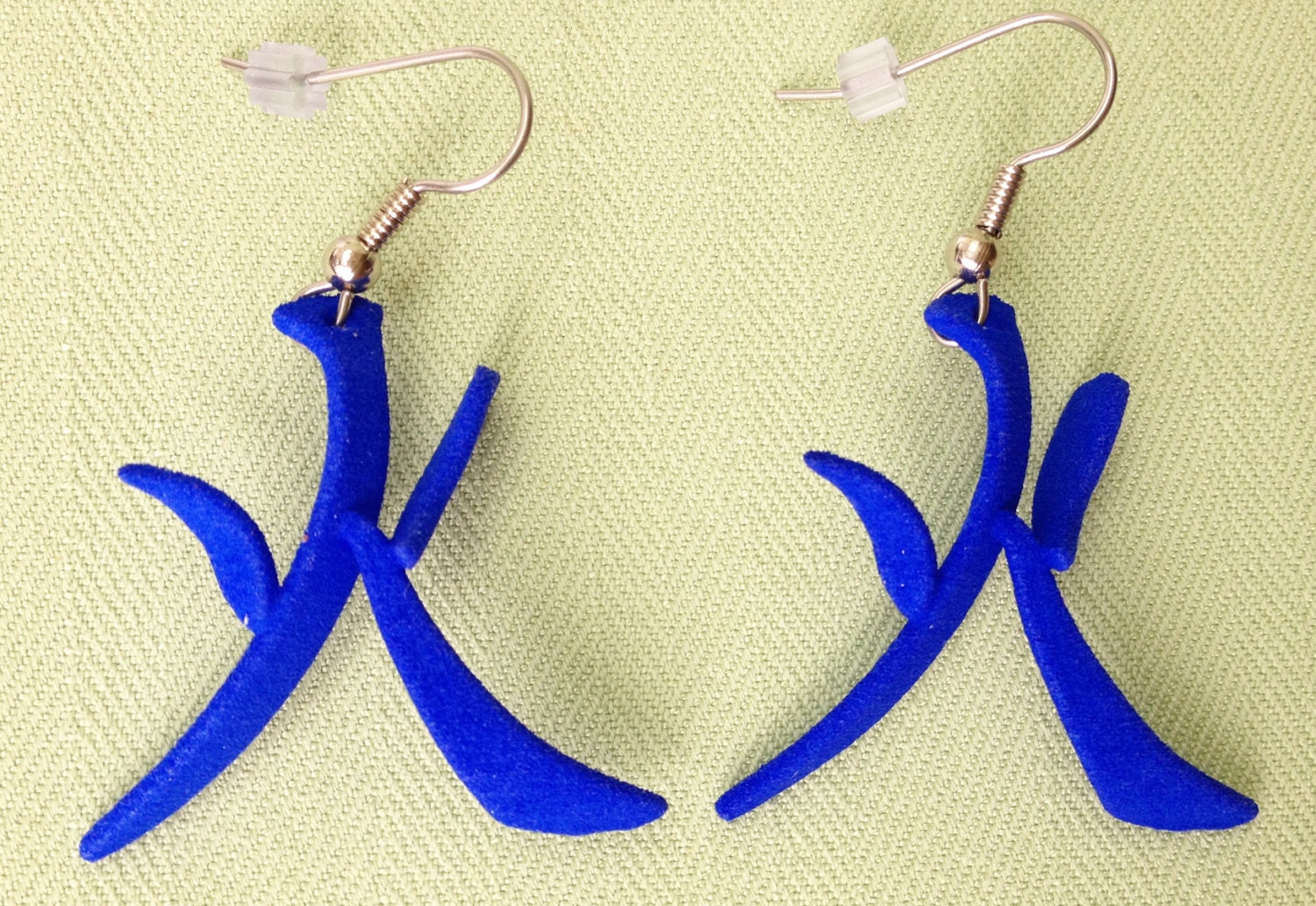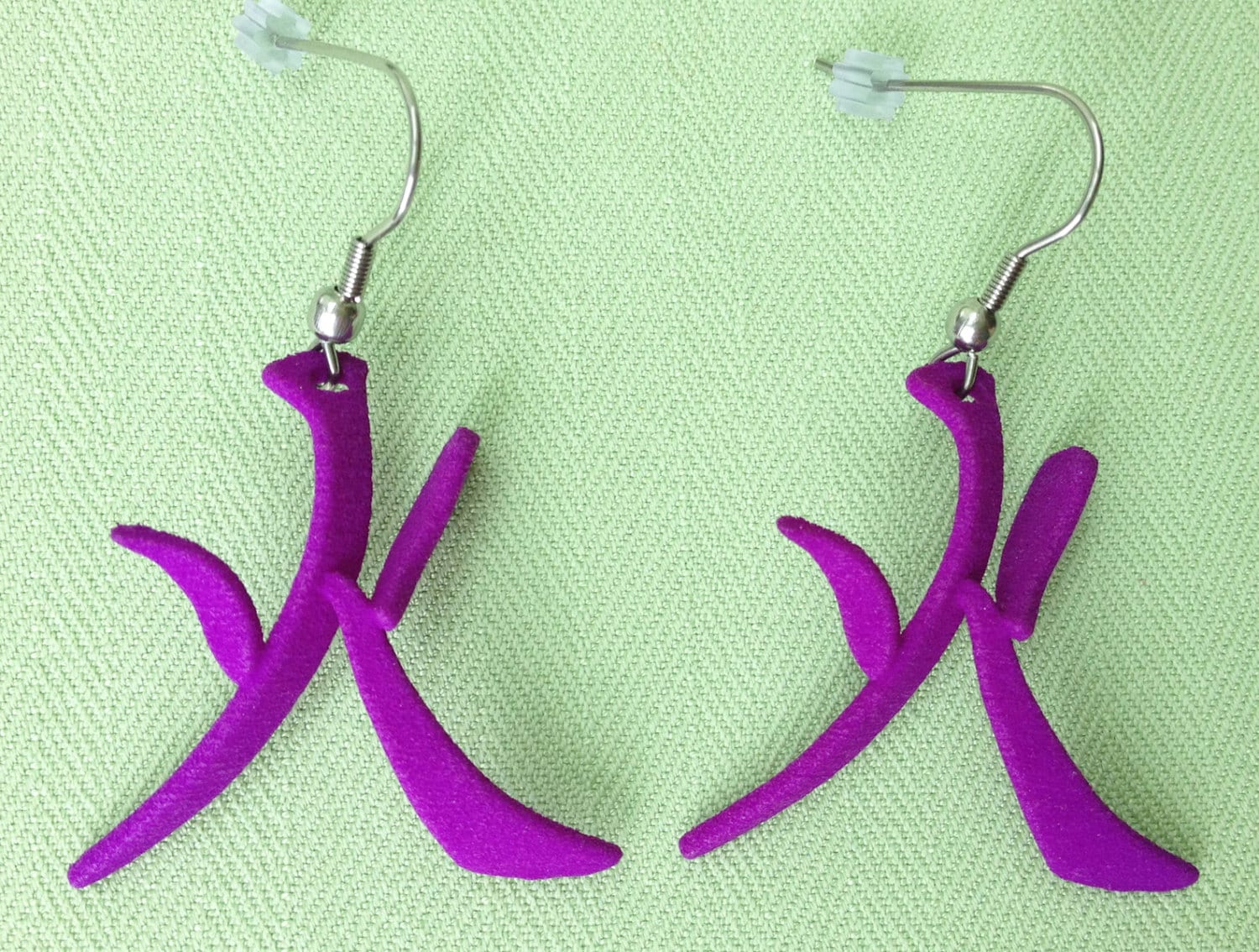 FIRE/Huo is a pair of 3D printed plastic Chinese Character earrings available in 9 colors, 2"H x 1.5"W, lightweight with surgical steel pierced hooks or clip on hooks.

The original pictogram was one flame and two sparks rising from a log. This one symbol suggests a wide variety of life's spirits - warmth, strength, danger and anger. When you combine FIRE/Huo with Steam/Qi it means anger. Look for the short brush strokes for the sparks in other characters.
FIRE/Huo is one of the five Chinese Elements.